Enabling Next Generation of Networks & Services

Operators have the opportunity to enhance their competitiveness by transforming their legacy networks with SDN and NFV architecture, technologies, management and orchestration. With so much at stake, you want to make sure that you are up to speed with the latest developments by attending the upcoming China SDN/NFV Conference. Whether your SDN, NFV and MANO initiatives are just getting underway or you are ready for commercial deployment, this highly educational event provides you with the knowledge to make informed decisions and ensure a seamless migration every step of the way. Register today!
World class educational program featuring global leaders who are at the forefront of SDN, NFV and MANO research, integration, software, equipment and standards
Official annual event of the SDN/NFV Industry Alliance that provides the education to enhance your technical skills and leadership, attended by over 1,500 delegates
Exceptional opportunity for the entire ecosystem to come together align their visions, exchange ideas, share knowledge and address barriers to deployment
A comprehensive exhibition of ready-to-deploy technologies and solutions from incumbent vendors and upstarts
SDN Solutions Showcase hosted by ONF that provides demos in key SDN categories such as Carrier WAN, Data Center, NFV, Security, Testing and Enterprise
Two-days of keynotes, panel discussions, in-depth technical presentations, seminars and workshops to help with your planning and preparation
Plus much more!
Event Organizing Committee
Wei Leping
President, SDN/NFV Industry Alliance;
Deputy Director, Science & Technology Committee, Ministry of Industry & Information Technology;
Director, Science & Technology Committee, China Telecom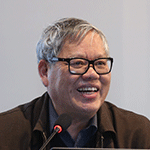 Jiang Lintao
Chairman, IP & Multimedia Communication Technical Committee, China Communication Standards Association;
Director of Science & Technology Committee, China Academy of Information and Communications Technology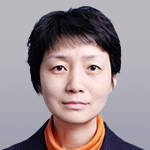 Wang Zhiqin
Secretary General, SDN/NFV Industry Alliance;
Director, Research Institute of Technology and Standards, CAICT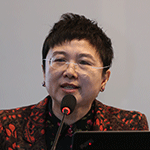 Zhao Huiling
Chairman, Network and Services Capability Technical Committee, CCSA;
Chair, Technical Committee, Information Communication Network, CIC
Welcome Message
You are cordially invited to attend the China SDN/NFV Conference in 2017. This fifth annual event is where you will find the entire ecosystem engaging in discussions about the current issues of SDN, NFV and MANO. Come learn what researchers, vendors, carriers, industry bodies and other stakeholders are currently doing and how the application of SDN, NFV and MANO can enhance your network and the services they support.
The SDN/NFV Industry Alliance is playing an important leadership role for advancing the development and deployment of SDN, NFV and MANO within China. The Alliance also recognizes that to make SDN and NFV successful, there needs to be an exchange of ideas and collaboration. For this reason the Alliance welcomes participants from around the world on the 2017 program. You can look forward to learning about a comprehensive range of topics presented in keynotes, panel discussions and technical sessions that can expand your knowledge exponentially.
As implementing SDN and NFV involves many challenges, bringing the brightest minds in the industry together is a way to find the solutions. The SDN/NFV Industry Alliance is committed, as I know you are, to moving forward with virtualization. So we look forward to working with all of you and welcoming you to this exciting event.
Leping Wei
President, SDN/NFV Industry Alliance;
Deputy Director, Science & Technology Committee, MIIT;
Director, Science & Technology Committee, China Telecom
Sign up for the latest event news
Interested in receiving updates about the China SDN/NFV Conference?
Your email is protected and will not be disclosed to any 3rd parties or used for any other purpose apart from providing the information you requested.