Building Networks that Supports 5G, IoT, Cloud & the Digital Economy



Developing and deploying high performing software-centric and automated networks, processes, and services enabled by groundbreaking digital technologies is essential to the future of telecom operators worldwide. At the upcoming China SDN/NFV/AI Conference in Beijing, you have an unprecedented opportunity to learn about the latest innovations and developments and discuss a wide range of critical issues. Whether your transformation initiatives is at an early or advanced stage, this timely event provides an exceptional education to ensure you succeed every step of the way. Register today!
World class educational program featuring global leaders addressing automation, virtualization, AI/ML, big data analytics, cloud-native architectures, management and orchestration, SDN integration, standardization, interoperability, VNF, open source, DevOps, containerization, Kubernetes, edge computing, network slicing, micro-services, SD-WAN, NFV and SDN in 5G and other critical topics.
An official annual event of the SDN/NFV/AI Industry Alliance that promotes the readiness of network transformation and services for commercial applications, the healthy development of innovations and technologies by the ODM/OEM industry as well as solutions and software from the open source community.
Exceptional opportunity for stakeholders from the entire ecosystem to come together to align their requirements, expectations, visions, exchange ideas, share technical knowledge and address challenges to deployment. Over 1,300 delegates to meet and network with from telecom, cloud service providers, internet companies, equipment vendors, software developers, standards organizations, open network/open source project advocacy groups, research institutes, market analysts, investors, media organizations, and other key stakeholders.
A comprehensive exhibition to gather around and learn more about ready-to-deploy technologies and solutions from incumbent vendors and upstarts.
Two-days of information packed keynotes, panel discussions, technical seminars and workshops that allow you to stay on top of current and future trends.
Event Organizing Committee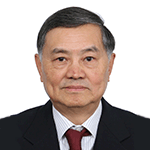 Wei Leping
President, SDN/NFV/AI Industry Alliance;
Deputy Director, Science & Technology Committee, Ministry of Industry & Information Technology;
Director, Science & Technology Committee, China Telecom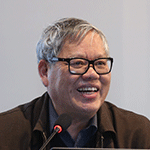 Jiang Lintao
Director of Science & Technology Committee, China Academy of Information and Communications Technology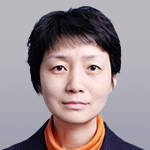 Wang Zhiqin
Deputy Director, China Academy of Information and Communications Technology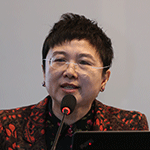 Zhao Huiling
Chair, Network and Services Capability Technical Committee
China Communications Standards Association
Ao Li
Secretary General, SDN/NFV/AI Industry Alliance
Director, Research Institute of Technology & Standard, CAICT, MIIT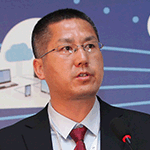 Ma Jun Feng
Deputy Secretary General,
SDN/NFV/AI Industry Alliance
Secretary General, China SDN/NFV/AI Conference
Sign up for the latest event news
Interested in receiving updates about the China SDN/NFV/AI Conference?
Your email is protected and will not be disclosed to any 3rd parties or used for any other purpose apart from providing the information you requested.